Hi there guys! Sorry for lack in updates lately, but just over-whelmed with life
ATM.
Just starting to get used to being back to work, and now the boyfriend has lost his job.
Perfect,
or not. That is the only excuse I have for my absense, but off the topic of me.
Back To School Already!
The school year has finally started once again, and I would just like to share some great back to school products for your family! Send your kids to school this year in style! Please note I am NOT making a profit or getting anything in return for suggesting these products! I am just suggesting them because I truly believe they are great product!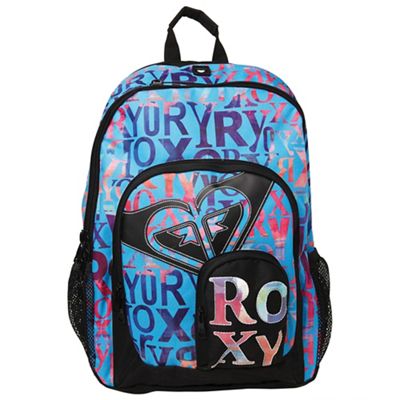 Grab yourself this amazing Roxy backpack for your children today! Roxy is a highly sucessful brand that is popular among a wide variety of ages and has great quality product! This exact bookbag is on clearance now for $37.99 only at Moosejaw so stop over now to get yours (Please note that only blue bag is on clearence) At this price you are saving up to 21% off! Click here to be directly linked to product.
A zip i-pad case for only $32.50 onSeeJaneWork now! Ipad's are an exspensive product to replace, every ipad owner should invest in a case for easy and safe transport. Another great upside to buying this product is you can registered on SeeJaneWork where you can also earn points to use towards great products! Click here to be directly linked to this product
Do you love this beautiful binder? I know I do! Remember when we were children in school? Quite a while ago I know, but we were always jealous of the kids with the super-stylish back to school items (Or atleast I was) Now is our time to make our children shine with great affordable products! Get this wonderful and classy binder today VIA amazon for only $10.95, Spend $25 and receive free shipping as well! They also have a matching planner available in the store as well. Click here to be directly linked to product
And last but not least, Every child needs to be able to find their tools, toys, gear and equiptment as quickly as possible. You never know what kind of trouble your little one might run into! Get this great organizer for an extremely low price from a trusted company now! It has a total of 6 shelves with 6 colorful pretty drawers to make it easier to remember which drawer is which! Only $5.00 extra for shipping and handling! $34.99 + $5.00 = $39.99
Don't forget to subscribe to my blog and check-out our current giveaways!